PRESS RELEASE: Doctors in Europe demand to promote the role of family doctors to guarantee the sustainability of health systems.
UEMO and EJD joint assembly in Murcia: Call for greater investment and highlight the need to adopt a "One Health" approach.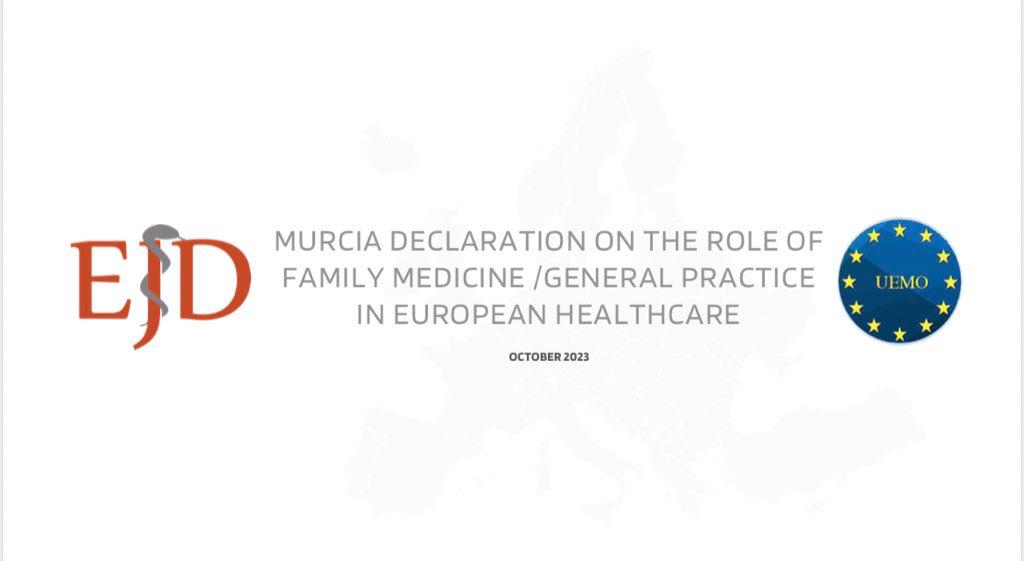 Murcia, October 27, 2023
On the afternoon of 27th October, during the celebration of the joint Assembly of the European Union of General/Family Practitioners (UEMO) and the European Junior Doctors Association (EJD) that is being held these days in Murcia, a Declaration on the future of General and Family Medicine in European health systems was presented.
In this Declaration, both organizations express their commitment to promoting and protecting the role of Primary Care physicians, as the only way to achieve universal health coverage and guarantee the sustainability of our health systems.
In this document they show that, given the increase in demand and the shortage of professionals, it is essential to recognize the crucial role of the first level of the system as the foundation of effective care. Family doctors are highly qualified specialists to provide patient-centered care throughout their life, with longitudinal care being their hallmark. For this reason, they ask for greater investment directed at family medicine, and greater accessibility in areas that are difficult to cover.
The Declaration includes other points of special interest such as: health demographics, health and work environment, training and professional development, the situation of resident doctors in health systems, the impact of digital transformation, the growing commercialization and medicalization of health care and the recognition of Family Medicine as a specialty throughout Europe.
(The Murcia Declaration of UEMO and EJD is dowloadable below)