Motion of support: Support for Norwegian doctors against inappropriate fining
Regarding prescribing government-subsidized "blue prescriptions"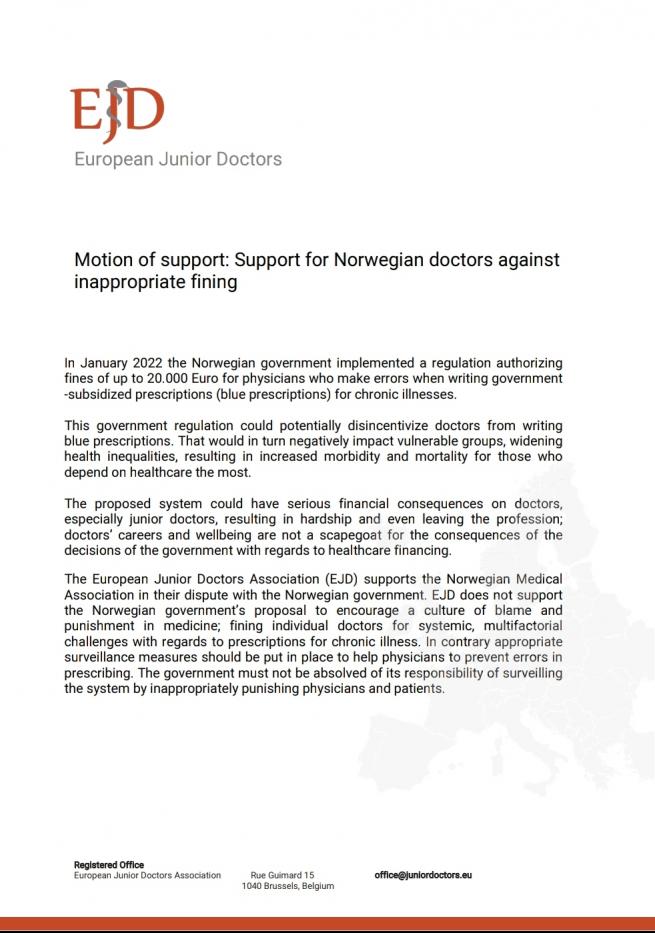 In January 2022 the Norwegian government implemented a regulation authorizing fines of up to 20.000 Euro for physicians who make errors when writing government-subsidized prescriptions (blue prescriptions) for chronic illnesses.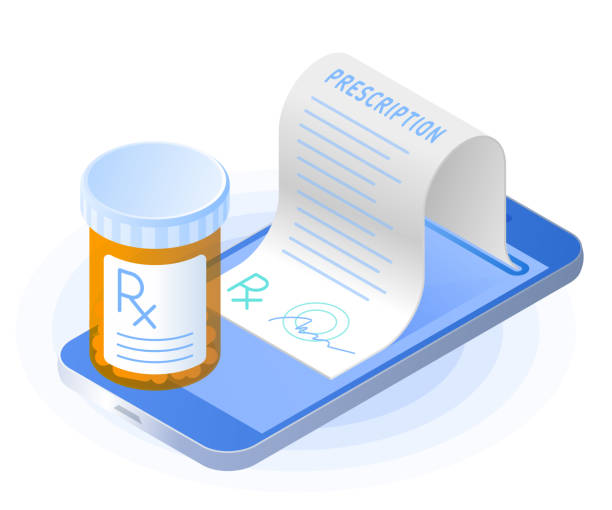 This government regulation could potentially disincentivize doctors from writing blue prescriptions. That would in turn negatively impact vulnerable groups, widening health inequalities, resulting in increased morbidity and mortality for those who depend on healthcare the most.
The proposed system could have serious financial consequences on doctors, especially junior doctors, resulting in hardship and even leaving the profession; doctors' careers and wellbeing are not a scapegoat for the consequences of the decisions of the government with regards to healthcare financing.
The European Junior Doctors Association (EJD) supports the Norwegian Medical Association in their dispute with the Norwegian government. EJD does not support the Norwegian government's proposal to encourage a culture of blame and punishment in medicine; fining individual doctors for systemic, multifactorial challenges with regards to prescriptions for chronic illness. In contrary appropriate surveillance measures should be put in place to help physicians to prevent errors in prescribing. The government must not be absolved of its responsibility of surveilling the system by inappropriately punishing physicians and patients.