EJD board 2022/2023
Following its General Assembly in Brussels, EJD elects a new board for 2022/2023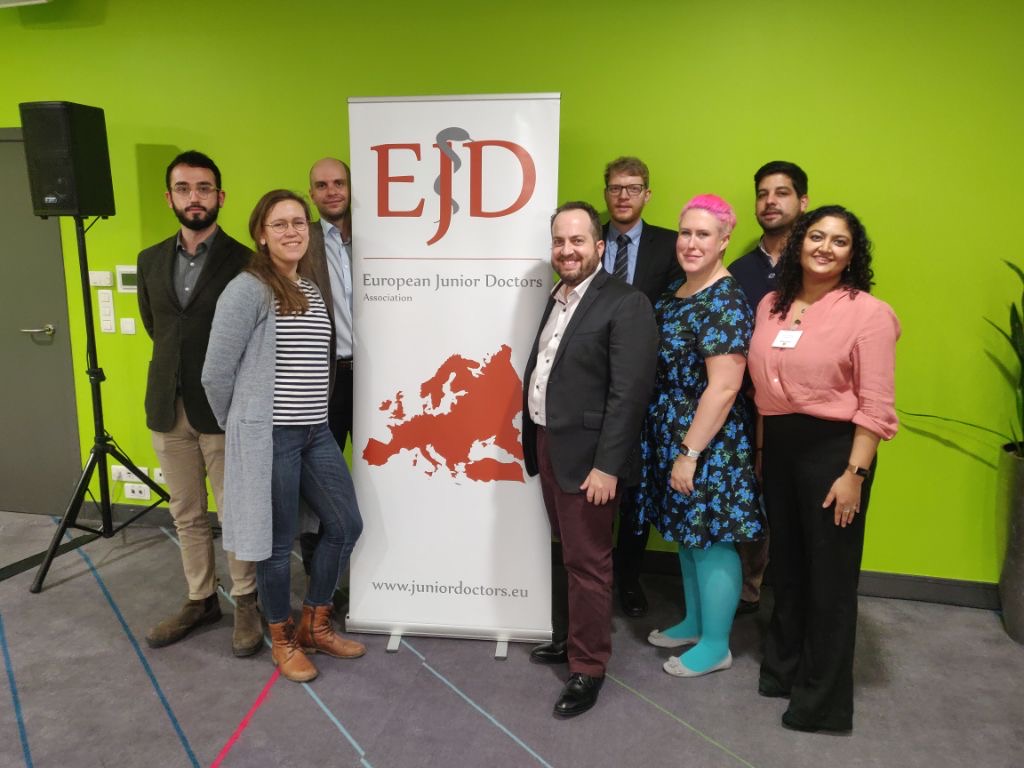 Following our General Assembly in Brussels last week, we are pleased to announce the names of the new EJD board 2021/2022 :
- Mathias Körner (Germany) is re-elected as President
- Antanas Montvila (Lithuania) is re-elected as Vice-President
- Francisco Ribeiro Mourao (Portugal) is re-elected as Treasurer
- Shruti Sharma (Norway) is re-elected as PGT chair
- Sara Launio (Finland) is re-elected as EU/EEA Committee chair
- Ellen McCourt (United Kingdom) is elected as new Administration officer
- Kostas Roditis (Greece) is elected as new Communications Officer
- Alvaro Cerame (Spain) is elected as new Medical Workforce chair.
A warm welcome to the new EJD board, and many thanks to all the delegations present for our 2021 Autumn Meeting !
We will gladly see you all again in Helsinki for our 2022 Summer Meeting.
Enclosed is our 2021 statement regarding Post-Graduate Training for Junior Doctors during the COVID pandemic.