PRESS RELEASE: European Health Summit commenced in Murcia
Job stability, training and self-management of the medical profession, keys to future of healthcare.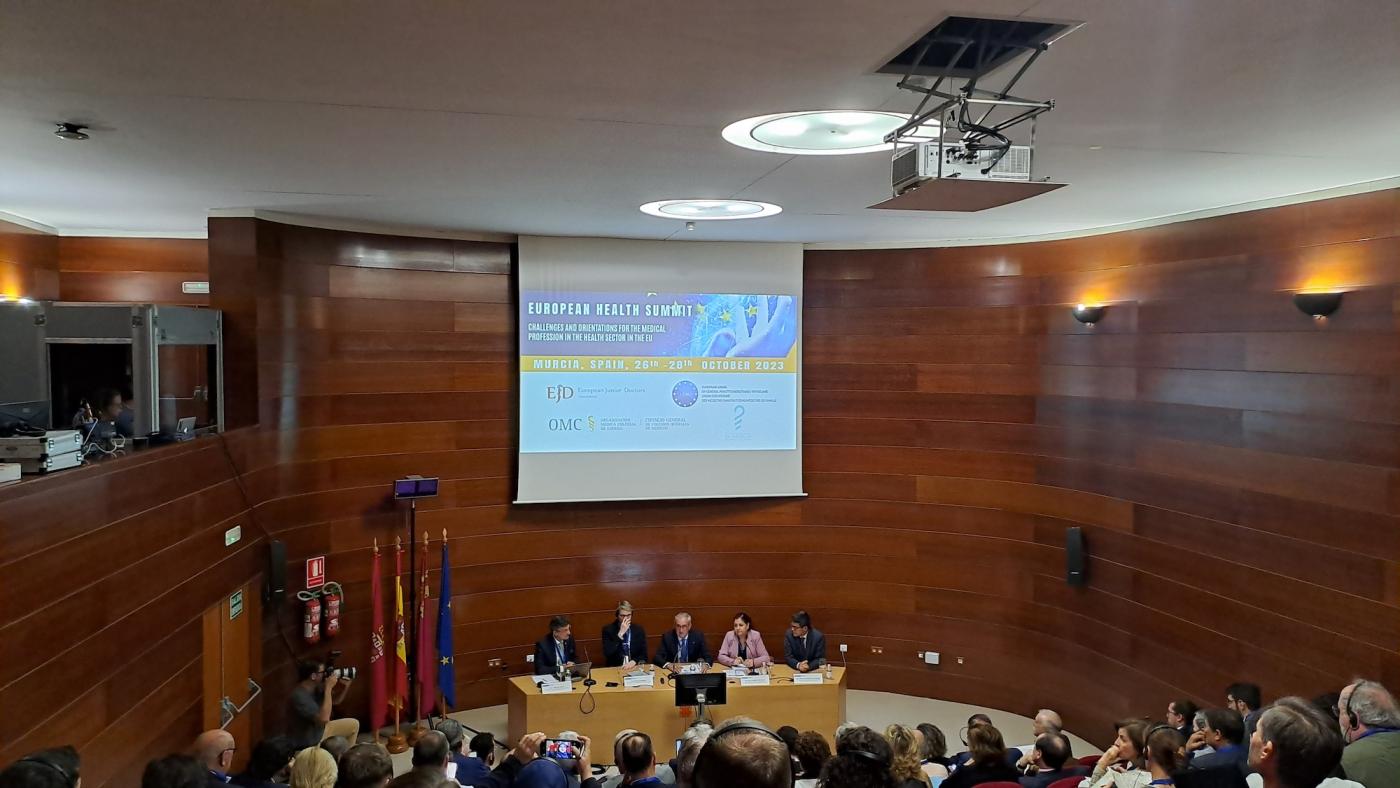 Brussels, 26 October 2023
On Thursday, the European health summit commenced, which is being held until Saturday, October 28, in Murcia, Spain and which brings together more than a hundred representatives of the continent's medical profession. In this forum it has been highlighted that job stability, continuing and postgraduate medical training, and self-management of doctors are some of the keys to designing the future of healthcare in Europe.
The president of the Region of Murcia, Fernando López Miras; The president of the General Council of Official Medical Colleges of Spain (CGCOM), Dr. Tomás Cobo Castro; And the president of the Official College of Physicians of the Region of Murcia, Dr. Francisco Miralles Jiménez, have been in charge of welcoming this important meeting under the title «Current challenges to work and build a Healthcare of the future.»
Continuing today within this framework, the autumn assemblies of the European Union of General/Family Practitioners (UEMO) and the European Union of Young Doctors (EJD) are also being held.